Italian cinema to shine at BFI London Film Festival
The line-up includes Venice Film Festival's critically acclaimed, Notturno, Directed by Academy Award nominee Gianfranco Rosi.
Istituto Luce-Cinecittà are pleased to announce they will be presenting a selection of Italy's finest new
films at the forthcoming BFI London Film Festival (7-18 October). The feature films to be screened are: Notturno, Bad Tales and Siberia.
This year the films will be celebrated as part of the festival's new online screening programme, receiving virtual premieres on 15 October, 14 October, and 10 October respectively, making them more accessible to a wider audience.
Films that have already garnered critical acclaim at festivals this year include Notturno, directed by
Oscar nominated, international festival veteran Gianfranco Rosi, which screened in competition at
Venice Film Festival and went on to win the Arca Cinema Giovani Award for Best Italian Film.
The D'Innocenzo Brothers' Bad Tales was celebrated earlier this year at the Berlin Film Festival where it
was awarded Best Screenplay. The directors also claimed the coveted Best Director award at the 2020
Italian Golden Globes.
The film will appear at this year's Zurich Film Festival under Special Screening, with the D'Innocenzo Brothers confirmed to attend. Abel Ferrara, director of Siberia, received the prestigious Jaeger-LeCoultre Glory to the Filmmaker Award at the 2020 Venice Film Festival.
Siberia also appeared in competition at this year's Berlinale. Each film will receive one public screening, tickets can be found here.
The films: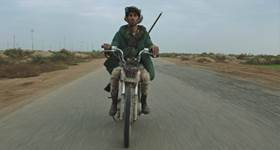 Notturno
Director: Gianfranco Rosi
Cast: N/A
Strand: Journey (100 mins)
A young couple smoke together whilst overlooking the city at night; fragile plastic tents in muddy refugee camps bellow in the wind; female fighters warm their hands at daybreak, and a young boy hunts for small birds to feed his mother and siblings. Meanwhile, in a psychiatric ward, a doctor has written a historical play for patients to perform. On a stage framed by faded red curtains, they practice their lines together. Elsewhere, a teacher gently reminds her students how to breathe, in the knowledge that they are now safe. These fragile vignettes of life tell us as much about the nature of our existence as the most dramatic moments of conflict.
Please find tickets for the official screening on 15 October here.
The film was released in Italy on 9 September.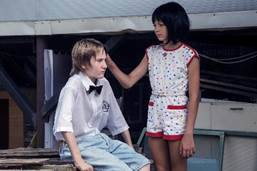 Bad Tales
Director: Fabio D'Innocenzo, Damiano D'Innocenzo
Cast: Elio Germano, Barbara Chichiarelli, Lino Musella
Strand: Dare (98 mins)
A group of families, connected in various ways, live their lives in the suburbs of Rome in not so quiet desperation. Through a series of vicious vignettes, we see parents committing casual acts of cruelty on their children who, in turn, also wreak havoc. Beautifully realised, with a standout performance from the wonderful Elio Germano, playing an unstable, unemployed father, Bad Tales builds to a memorable denouement. Savage and certainly more bitter than sweet, this blackly comic satire is the reward for the ambition and originality of its filmmakers' vision.
Please find tickets for the official screening on 14 October here.
Winner – Berlin 2020: Best Screenplay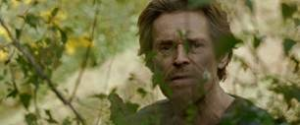 Siberia
Director: Abel Ferrara
Cast: Willem Dafoe, Dounia Sichov, Simon McBurney
Strand: Dare (92 mins)
Bizarre and frightening encounters with various weird patron's trigger Clint's memories and dreams as the film folds in on itself. Combining beautiful widescreen visuals with a thrillingly open-ended and punkish approach to narrative, editing and mood, Siberia moves fluidly between moments of horror, introspection, and serious thematic exploration, to tongue in cheek self-satire, explicit sex scenes and gross-out comedy. It culminates in a surreal, aquatic encounter that is guaranteed to be one of the most memorable cinematic endings of the year.
Please find tickets for the official screening on 10 October here.
The film was released in Italy on 20 September.
Nominee – Berlin 2020: Competition
Email Alert
Please enter your email address if you would like to receive alerts from Screen Innovation on new stories